Post Classifieds
tntechoracle Editors
Recent Editors News
Sports Editor says goodbye to Tech
As I look back on my 4-and-a-half-year career at Tech, only one thought runs through my mind. I'm extremely blessed. Sure, I'm excited...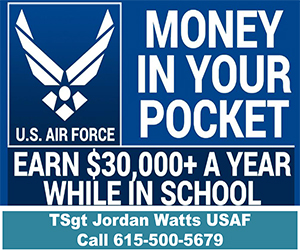 RECENT TNTECHORACLE CLASSIFIEDS
HOUSING

JOBS

FOR SALE

TUTORS
GET TOP STORIES DELIVERED WEEKLY
Tenessee Tech's pre-medicine program prepares undergraduate students for medical schools across the country, where TTU students become leading Chicago ophthalmologists,
LASIK Nashville
doctors and so many other top medical professionals.
TODAY'S PRINT EDITION