Post Classifieds
tntechoracle Roommates Search Results
We can't find any matching listings.
You can either
post
something or check out some of the other categories.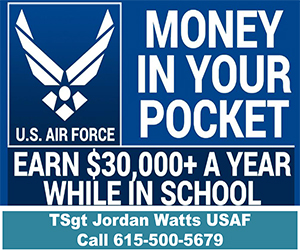 CONTINUE HOUSING SEARCH
Tenessee Tech's pre-medicine program prepares undergraduate students for medical schools across the country, where TTU students become leading Chicago ophthalmologists,
LASIK Nashville
doctors and so many other top medical professionals.
TODAY'S PRINT EDITION
tntechoracle Roommates
Roommates on Uloop provides tntechoracle students with Houses, Condos, and Apartments available for rent around campus for the year, for the semester, and sublets during the summer. The Roommates category on Uloop provides listings of tntechoracle students who are looking for roommates. You can find roommates at Tennessee Tech for the semester or quarter, for the school year, and for the summer. In the Uloop Roommates category you can post and find 1 BR, 2 BR, 3 BR, and 4 BR Apartments for rent, Houses for rent, Condos for rent, and Sublets for rent. You can also post a roommates listing in the Roommates category if you are looking for a tntechoracle roommate living in Cookeville.