Post Classifieds
tntechoracle Part-Time Jobs Search Results
Found 1 listing, displaying 1-1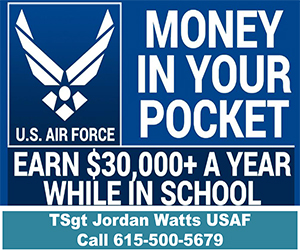 CONTINUE JOBS SEARCH
Tenessee Tech's pre-medicine program prepares undergraduate students for medical schools across the country, where TTU students become leading Chicago ophthalmologists,
LASIK Nashville
doctors and so many other top medical professionals.
TODAY'S PRINT EDITION
tntechoracle Part-Time Jobs
Jobs on Uloop provides tntechoracle students with Full-time Jobs, Part-time Jobs around tntechoracle, and Internships in both Cookeville and across the country. Jobs on Uloop are listed by employers who are looking to hire college students at tntechoracle. The full-time jobs and internships may be national, regional, or local, and the part-time jobs are typically on or near the Tennessee Tech campus. As you prepare your resume for a summer internship or as you begin applying for full-time jobs, Uloop is a source of job opportunities that are available for students at tntechoracle.