Post Classifieds
Merchandiser Part Time (Dr Pepper Snapple Group )
Company
Dr Pepper Snapple Group
Description
DescriptionMerchandiser
The Merchandiser is responsible for providing high-quality merchandising support for Dr Pepper Snapple Group brands to retail stores within an assigned territory.
Join the team at Dr Pepper Snapple Group and make a difference by pursuing everything that you do with the determination that sets us apart from our competitors. Driving for results leads to recognition and personal growth within the company, helping us to achieve our goal to "Be the Best Beverage Business in the Americas". The success that comes from within each of us is recognized, and creates opportunities for your growth in the organization.
Position Shift and Schedule
This is a permanent part time position working up to 29 hours per week. The scheduled days will consist of Saturday and Sunday and additional shifts during the week. Days off will fall during the week. Flexibility to work additional hours, weekends, and holidays is required as scheduled.
Position Compensation
The starting rate of pay for this position is $9.50 per hour plus reimbursement for the use of your personal vehicle.
Position Territory
This position is based out of our Goodlettsville, TN branch and will merchandise stores in and around Cookeville and Livingston, TN .
Position Responsibilities
Merchandise store shelving, coolers and displays with Dr Pepper Snapple Group brands in retail stores.
Partner with Sales Representatives/Managers to coordinate delivery and merchandising schedule.
Build effective relationships with store personnel to assure superior customer satisfaction.
Identify incremental sales opportunities for Sales Representative to pursue.
Provide feedback on competitor activities and best practices.
Cover routes and provide sales and/or merchandising services as assigned.
Available to work weekends and holidays.
Total Rewards
We take great pride in offering our people benefits that are competitive. We appreciate hard work, innovative ideas and unending passion, which is why we provide a comprehensive set of benefits and options designed to fit the unique lifestyles of our employees from day one based on eligibility requirements.
QualificationsQualifications
High school diploma or general equivalency diploma (GED)
Lift up to 50 lbs repeatedly
Push and pull up to 100 lbs repeatedly
Valid driver's license
Dr Pepper Snapple Group, Inc. (NYSE: DPS)
is the leading producer of flavored beverages in North America and the Caribbean. Our success is fueled by more than 50 brands that are synonymous with refreshment, fun and flavor. We have 6 of the top 10 non-cola soft drinks, and 11 of our 14 leading brands are No. 1 in their flavor categories. In addition to our flagship Dr Pepper and Snapple brands, our portfolio includes Sunkist soda, 7UP, A&W, Canada Dry, Crush, Mott's, Squirt, Hawaiian Punch, Peñafiel, Clamato, Schweppes, Rose's and Mr & Mrs T mixers.
Dr Pepper Snapple Group is an equal opportunity employer and affirmatively seeks diversity in its workforce. Dr Pepper Snapple Group recruits qualified applicants and advances in employment its employees without regard to race, color, religion, gender, sexual orientation, gender identity, gender expression, age, disability, genetic information, ethnic or national origin, marital status, veteran status, or any other status protected by law. EOE Minorities/ Females/ Protected Veterans/ Disabled
Posted Date
03/18/2016

Listing ID
44500001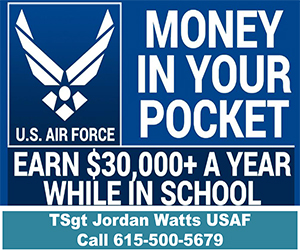 CONTINUE JOBS SEARCH
GET NEW LISTINGS DELIVERED WEEKLY
Tenessee Tech's pre-medicine program prepares undergraduate students for medical schools across the country, where TTU students become leading Chicago ophthalmologists,
LASIK Nashville
doctors and so many other top medical professionals.
TODAY'S PRINT EDITION