Post Classifieds
Fit renovations to conclude, walking track to be replaced
By Biskie Holman
On April 11, 2013
Tech student Jennifer Best runs on the track at the Fit, on Tuesday, where a new roof will allow the center to install a new walking track. Jake Threet
Renovations that began at the Fit last year will end this semester.
The Fit is getting a new roof this month, which allows replacement of the walking track located upstairs.
Approximately 20 years after being built, the Fit began to undergo renovations to update and expand their facilities.
"We feel like our students use [the Fit] for more than just fitness," David Mullinax, director of campus recreation, said. "A lot of development happens here between students. You get to see people come out of their shells and bond with each other. It makes sense to me that we would want to keep our building up to date so students continue to come here and create these bonds."
Many renovations took place this past year because of outdated equipment and technology. A major project involved replacing the plumbing in the pool. The deck and pool lining were also replaced with a softer nonslip material.
"We've tried hard to keep our renovations as green as possible," Mullinax said. "Working with the Green Committee has been a tremendous help to make that happen. Most students don't know this, but we replaced the floors in the weight room with a material made of ground up recycled tires. Our water fountains now have filtered water, and over 80 percent of the lights in this building use motion detectors. The list of improvements is massive, and it just continues to grow. We're currently working with the Student Recycle program to recycle all of our plastic, metal and cardboard materials that pass through our facility."
More than 2,500 students pass through the Fit on a daily basis, and more than 150 are employed there, making it the largest employer on campus.
"We don't use any state money to run our facilities," Mullinax said. "The revenue for this building and its employees comes directly from student fees and anything we generate through private parties and rentals."
 
Get Top Stories Delivered Weekly
More tntechoracle News Articles
Recent tntechoracle News Articles
Discuss This Article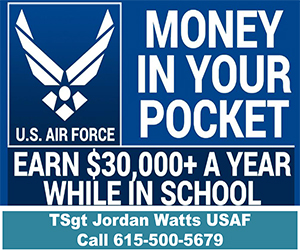 MOST POPULAR TNTECHORACLE
GET TOP STORIES DELIVERED WEEKLY
RECENT TNTECHORACLE CLASSIFIEDS
HOUSING

JOBS

FOR SALE

TUTORS
Tenessee Tech's pre-medicine program prepares undergraduate students for medical schools across the country, where TTU students become leading Chicago ophthalmologists,
LASIK Nashville
doctors and so many other top medical professionals.
TODAY'S PRINT EDITION