Post Classifieds
April Fools' pranks social media
By Chandler Pecora
On April 3, 2014
"Ted," the summer smash starring Seth MacFarlane (voice-over,) Mark Wahlberg and Mila Kunis will be released on DVD Dec. 11. TheCinemaSource
April Fool's Day of 2014 was one of the most outrageous ever, featuring elaborate jokes from all over the Internet.
Google announced and released a "Pokémon Challenge" update to Google Maps that allowed users to find and capture Pokémon by locating them on their iPhone or Android's map.
"It's always been important to us to have the most qualified employees in Google," Brian McClendon, vice president of Google Maps, said. "Now, using the technology created by the Google Maps team, we've prepared the most rigorous test known to man to find the world's best Pokémon Master."
According to the Google Maps Pokémon Challenge promotional video, users who collected every Pokémon by 2 p.m. on April 2 will be invited to Googleplex to participate in a final round of challenges. The winner will reportedly be offered a job by Google and begin work on September 1, 2014.
YouTube revealed that it was behind "every single viral video that has ever been popular on the web," and unveiled some of its plans for 2014. "Clocking," one of the new alleged trends, involves recording an individual or group of people who move their arms to correspond with the time of filming. Another supposed trend, the "Glub Glub Water Dance," threatens to replace Gangnam Style as the most popular wacky foreign music video with a dance attached to it.
"This dance is so weird and fun to do, plus the song is in another language, so it's going to be a hit," Kung Pao O'Malley, performer in the Glub Glub Water Dance music video, said. "The writers and musicians on YouTube? So talented."
YouTube also announced that it doesn't "want to let all [its] meme inventors have all the fun," and revealed that, for the first time in YouTube history, it would take ideas for viral videos from its users.
Twitter showcased a new device it called the "Twitter helmet," which would allegedly allow users to "interact with the world around them entirely via a custom aviary interface," and enable owners to tweet through a pecking head movement.
Reddit announced a new method of browsing its website it called "headdit." The technology, which the promotional video referred to as "Hand Equivalent Action Detection," would supposedly permit users to utilize functions on the site by performing actions like nodding their head, expressing surprise, frowning, or showing their cat on camera.
Tumblr offered users the ability to upgrade to "Tumblr Pro" via a button on their dashboards. Those who clicked on the link were redirected to an intentionally vague video regarding the new idea, and were then given the option to upgrade to Tumblr Pro for free. Those who opted in weren't greeted with a new membership or site, but were given a top hat to accompany their avatar for everyone to see.
Get Top Stories Delivered Weekly
More tntechoracle News Articles
Recent tntechoracle News Articles
Discuss This Article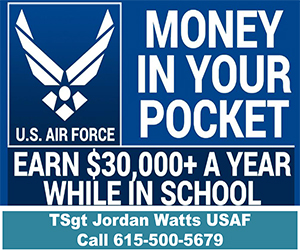 MOST POPULAR TNTECHORACLE
GET TOP STORIES DELIVERED WEEKLY
RECENT TNTECHORACLE CLASSIFIEDS
HOUSING

JOBS

FOR SALE

TUTORS
Tenessee Tech's pre-medicine program prepares undergraduate students for medical schools across the country, where TTU students become leading Chicago ophthalmologists,
LASIK Nashville
doctors and so many other top medical professionals.
TODAY'S PRINT EDITION