Post Classifieds
Rolling in the...Grammys
Adele continues on a path of stardum with six Grammy wins Sunday, but will it continue?
By Logan Nickleson
On February 16, 2012
Adele wins six Grammy awards this year including. album of the year, best pop vocal album, record of the year, song of the year, best short form music video and best pop solo performance.
English singer/songwriter Adele maintains her path of musical world-domination after winning six Grammy awards on Sunday, leaving some listeners questioning her worthiness.
The 23-year-old added album of the year, best pop vocal album, record of the year, song of the year, best short form music video and best pop solo performance to her list of numerous noteworthy achievements, like spending 50 weeks on the Billboard 200 chart.
Her album "21" has been at the top for 19 non-consecutive weeks.
Adele's recent success at the Grammys align her with iconic musical giants like the Beatles, Bob Dylan, Michael Jackson, Billy Joel, Eric Clapton, Frank Sinatra, James Taylor, Simon and Garfunkel and The Eagles. Against a backdrop of revolutionary artists like these, Adele's popularity and praise seems accidental and undeserved.
Adele possesses an undeniably high dose of vocal talent for her age, with some critics already deeming her the best voice of her generation.
However, her surprising vocal ability appears to be hindering a large population of music critics and enthusiasts alike from acknowledging the obvious and significant shortcomings in what is simply another uninspired breakup album.
Although Adele may have a voice that implies age and experience, the songs that comprise "21" could have been written by a teenage girl engulfed in the drama of high school and consumed by heartbreak, betrayal, desperation and regret, all of which are primary recurring themes in the 11 tracks.
The album's subject matter lacks variety and originality and begins to sound like nothing more than the bitter and confused confessions of a woman scorned.
To a degree, Adele compensates for her deficiency in lyrical maturity with a diverse collection of piano-driven, Motown-influenced musical arrangements. She creatively combines various cultural flavors like the sultry grit of southern soul and blues in "Rolling in the Deep" and the romantic undertones of Latin jazz in her cover of The Cure's "Lovesong."
But sound alone does not determine an album's quality. If lyrical content did not play a vital role in music, no one would listen to Bob Dylan.
Current recognition of Adele's talent is completely one-sided. Critics laud her voice, not her words. But great words have the power to outlive a voice in fame, regardless of how incredible the voice.
If Adele is able to expand her repertoire to include more than resentful songs about bad boyfriends, her future releases may be worthy of the hype surrounding her presently. If she is unable to, however, her fame will be short-lived and her career eventually forgotten.
Get Top Stories Delivered Weekly
More tntechoracle News Articles
Recent tntechoracle News Articles
Discuss This Article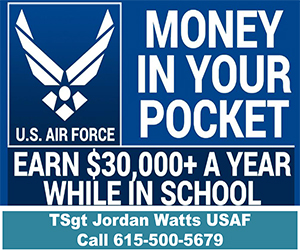 MOST POPULAR TNTECHORACLE
GET TOP STORIES DELIVERED WEEKLY
RECENT TNTECHORACLE CLASSIFIEDS
HOUSING

JOBS

FOR SALE

TUTORS
Tenessee Tech's pre-medicine program prepares undergraduate students for medical schools across the country, where TTU students become leading Chicago ophthalmologists,
LASIK Nashville
doctors and so many other top medical professionals.
TODAY'S PRINT EDITION