Post Classifieds
Editor's Predictions for the 86th Annual Academy Awards
By Jake Threet
On February 28, 2014
Rachel McAdams and Channing Tatum play a married couple who struggle from the effects amnesia has on their relationship. Turner
2013 was one of the best years in a very long time at the movies and award season has been crazy good this year. The Oscars is the biggest stage of them all and the greatest award an actor can receive. This year's ceremony is no cakewalk when it comes to predicting, but somebody's got to do it and I'm ready to dive in!
Best Supporting Actress
· Sally Hawkins- Blue Jasmine
· Jennifer Lawrence- American Hustle
· Lupita Nyong'o- 12 Years a Slave
· Julia Roberts- August: Osage County
· June Squibb- Nebraska
Should Win
This is a strong category, with impressive performances all around. I believe it should be between Roberts and Nyong'o, with Lupita edging Julia by just a smidge for me. Both gave outstanding performance in their respective films. Side note: My heart will always belong to Jennifer Lawrence and if she wins it will be happy.
Will Win
Based on awards season, it will come down to Lupita and Jennifer. Lawrence won the Golden Globe and BAFTA, while Nyong'o has won the SAG and Critic's Choice. If I had to put money on it, I'm going with Lupita Nyong'o to win for her first film role ever.
Best Supporting Actor
· Barkhad Abdi - Captain Phillips
· Bradley Cooper - American Hustle
· Michael Fassbender - 12 Years a Slave
· Jonah Hill - The Wolf of Wall Street
· Jared Leto - Dallas Buyers Club
Should Win
Again, awesome group of nominees, but Jared Leto should win. No questions asked or concerns about it.
Will Win
Jared Leto has been unstoppable so far in awards season and he isn't stopping here. His dedication to transform his body and his mind blowing performance sealed this. Put it in the books already, the Thirty Seconds to Mars front man is about to be an Oscar winner.
Best Lead Actress
· Amy Adams - American Hustle
· Cate Blanchett - Blue Jasmine
· Sandra Bullock - Gravity
· Judi Dench - Philomena
· Meryl Streep - August: Osage County
Should Win
Wow, what a group of nominees. I mean does it get any more talented? I'm going to be biased in this one though. Sandra Bullock gave the best performance of her career in 'Gravity' and I still get chills thinking about it. If it was up to me, I'd give her all of the awards. Side note: Emma Thompson was robbed of a nomination for 'Saving Mr. Banks'!
Will Win
Cate Blanchett has won everything so far, and I do believe she's not going to stop here. She and Sandra are so close as to who should win this award but it seems like this awards season, its Cate's year. Honestly though, they are both hilarious and, either way, we're going to get a great acceptance speech.
Best Lead Actor
· Christian Bale - American Hustle
· Bruce Dern - Nebraska
· Leonardo DiCaprio - The Wolf of Wall Street
· Chiwetel Ejiofor - 12 Years a Slave
· Matthew McConaughey - Dallas Buyers Club
Should Win
This is an interesting category with an abundance of talent. I think either Leo or Matthew should take home the golden statue, but I am leaning more towards McConaughey. Side note: Tom Hanks was robbed of a nomination for 'Captain Phillips'!
Will Win
DiCaprio and McConaughey both won Golden Globes for their respective films, but since then it's been all McConaughey and rightfully so. His dedication to turn his career around and focus on better roles has paid off, not to mention his extreme dedication and body transformation for the role of Ron Woodroof should be rewarded. Everybody get ready to say, "Alright, alright, alright," because Matthew McConaughey is bringing home the Oscar.
Best Director
· Alfonso Cuarón - Gravity
· Steve McQueen - 12 Years a Slave
· Alexander Payne - Nebraska
· David O. Russell - American Hustle
· Martin Scorsese - The Wolf of Wall Street
Should Win
'Gravity' was something out of this world visually and it was a mental roller coaster. I really cannot put into perspective how good this film was and what it has done for the future of film. Watching it, it literally felt like I was in the middle of space looking at earth while watching the events of the film transpire.
Will Win
Alfonso Cuarón is the frontrunner and I do not see anyone getting in his way, no matter the talent that is on that list. 'Gravity' was just that good and he made it that way.
Best Picture
· 12 Years a Slave
· American Hustle
· Captain Phillips
· Dallas Buyers Club
· Gravity
· Her
· Nebraska
· Philomena
· The Wolf of Wall Street
Should Win
I've seen every one of these films and all have been rewarded with a nomination deservingly so. This is the hardest category of the night to try and predict as it could go one of three ways. For me, I have to give it to 'Gravity'. It is just so hard to not be consumed by that film.
Will Win
This year's biggest award is simply a three-way race between 'American Hustle', '12 Years a Slave', and 'Gravity'. Truthfully, it could go to any three of them. All have won a major award for film of the year already and there is no clear cut favorite. If I were betting money on this, although it would not be much, I would go with '12 Years a Slave', but 'Gravity' may shock the world.
It's sure to be an interesting, fun night to say the least and I cannot wait to watch because I have three hours of my life to throw away. The 86th Annual Academy Awards air this Sunday at 8/7 central on ABC, and is hosted by the über funny and talented Ellen DeGeneres.
Get Top Stories Delivered Weekly
More tntechoracle News Articles
Recent tntechoracle News Articles
Discuss This Article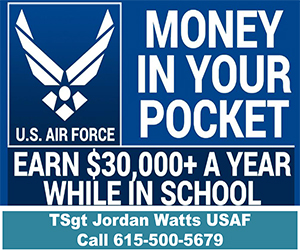 MOST POPULAR TNTECHORACLE
GET TOP STORIES DELIVERED WEEKLY
RECENT TNTECHORACLE CLASSIFIEDS
HOUSING

JOBS

FOR SALE

TUTORS
Tenessee Tech's pre-medicine program prepares undergraduate students for medical schools across the country, where TTU students become leading Chicago ophthalmologists,
LASIK Nashville
doctors and so many other top medical professionals.
TODAY'S PRINT EDITION