Post Classifieds
Tech, Chamber of Commerce work to bring business, jobs to Cookeville region
By Kayla Gulley
On March 15, 2012
The Tech Quidditch Club's constitution was approved on Thursday. Contributed graphic
Tech is currently working with the Cookeville Chamber of Commerce as part of an ongoing effort to bring new business to the Cookeville area.
One aspect of the efforts is support of the Highlands Industrial Park.
The industrial park is expected to be completed this fall and can hold 10 to 15 businesses.
"Tech has been a significant player in the state's economic development for a long time," President Bob Bell said.
Corporations like SunTrust and Volkswagen look to move into communities with universities that can provide a labor force and research labs otherwise unavailable to them.
President of the Cookeville Chamber of Commerce, George Halford said, "We will feel very positive about our future once we get the new business park on the line."
Chamber Commissioner Bill Haggerty and Tech are working to bring in businesses and corporations to the area. In the past, the University has helped train workforces for corporations.
Tech provides access to manufacturing research, energy systems research and water quality research labs. Tech also hosts meetings for the businesses looking at sites in the region.
"There is a lot of interest; and now, since we are seeing this economy beginning to turn around, there is even more interest," Bell said.
Tech's Regional Economic Development Institute was established to help all of the chambers and institutes in this region take fundamental steps for individual needs. Tech-REDI is designed to go out and find what the different counties need and assist with economic development.
Halford said having Tech in the area improves quality of life by providing higher educated employees and by supplying the area with many other organizational activities like the Craft Center, Children's Theater and the Symphony.
Putnam County unemployment is down 7.5 percent, according to Halford.
Tech can bring a $350 million impact to the region, according to Bell.
"I would hate to think of what our quality of life would be like without our Tech," Halford said.
 
Get Top Stories Delivered Weekly
More tntechoracle News Articles
Recent tntechoracle News Articles
Discuss This Article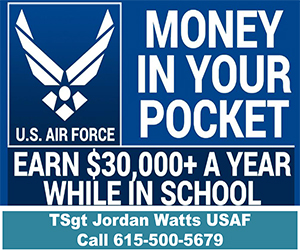 MOST POPULAR TNTECHORACLE
GET TOP STORIES DELIVERED WEEKLY
RECENT TNTECHORACLE CLASSIFIEDS
HOUSING

JOBS

FOR SALE

TUTORS
Tenessee Tech's pre-medicine program prepares undergraduate students for medical schools across the country, where TTU students become leading Chicago ophthalmologists,
LASIK Nashville
doctors and so many other top medical professionals.
TODAY'S PRINT EDITION
https://issuu.com/tntechoracle/docs/oracle_04_09_19