Post Classifieds
Is it drug abuse, or the way to academic success?
By Jacqueline Atkielski
On February 6, 2014
The 85th Academy Awards ceremony will take place this Sunday on ABC with presenters including. Jennifer Aniston, Sandra Bullock, Melissa McCarthy, John Travolta, Jamie Foxx, and the casts of "The Avengers" and "Chicago".
Some depend on coffee and soda to get through college classes. Others just use their own willpower. Then, there are students who "pop pills" like Adderall or Vyvanse to get ahead of their classmates. Is the self-medicating drug abuse, or is it the way to success?
Now that more and more people are being diagnosed with Attention Deficit Disorder (ADD) and Attention Deficit Hyperactivity Disorder (ADHD), the medicine is easily accessible. Nationally, over 20 percent of college students have tried the "good grade pills," as The New York Times stated in two different articles about the medication. A campus physician declined an interview due to the legality of the situation, and said that Tech does not prescribe the drug.
"Which one did I give you, the orange pill or the blue pill?"
Maggy Handler, 22, and Kaleb Benson, 21, tried to remember which of her Adderall prescriptions she gave him to help him with a project last semester.
"I had pushed the assignment to the last minute and it was 40 percent of my grade." Benson described his first time popping the pill as "a sugar rush, but times 1,000." He admitted that the experience was his first and only time doing so. "I stayed awake for a day and a half afterwards. It was horrible."
"I've been prescribed Adderall since I was in the 3rd grade, when I was diagnosed with ADHD," said Handler. "I can't go to class without taking it. When I'm off my meds, it's like I'm a third grader is trying to learn college concepts."
Handler said that close friends and classmates come to her for the "good grade pills." She said these pills are just the new way to stay ahead in college, just like soda and coffee. "Street value of the meds I'm on is about three to five dollars a pill, while during finals week the price jumps to eight to ten dollars a pill."
Blake Rutherford, 21, claims that using Vyvanse is better because it doesn't have the same "punchy" effect as Adderall. He used his "good grade pills" to catch up on writing assignments.
"You feel like you're king of the world after taking one 30 mil extended release," Rutherford said. "I ended up taking three to four of those a day for four months and it stunted my creativity when I was sober.
"Using Vyvanse didn't help my habit to procrastinate until the night before an assignment was due," Rutherford said. He also said that students who use these kinds of pills usually made poor time management decisions.
Rutherford stopped using the medication altogether, although his mild ADD still bothers him. "It turned into drug abuse when I continued to take the pills once the semester was over. I'm sure we're going to look back at this and wonder how crazy we were to use chemicals like this just to stay ahead of our classmates."
Get Top Stories Delivered Weekly
More tntechoracle News Articles
Recent tntechoracle News Articles
Discuss This Article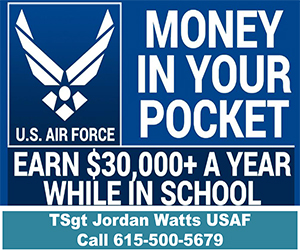 MOST POPULAR TNTECHORACLE
GET TOP STORIES DELIVERED WEEKLY
RECENT TNTECHORACLE CLASSIFIEDS
HOUSING

JOBS

FOR SALE

TUTORS
Tenessee Tech's pre-medicine program prepares undergraduate students for medical schools across the country, where TTU students become leading Chicago ophthalmologists,
LASIK Nashville
doctors and so many other top medical professionals.
TODAY'S PRINT EDITION