Post Classifieds
'The Exes' one of TV's best hidden gems
By Jake Threet
On February 20, 2014
Tech ROTC students participate in an aviation training exercise Feb. 16. Jacqueline Atkielski
'The Exes' is one of the best-hidden gems on television. I say "hidden" because it airs on TV Land and, although most people have that channel on their television guide, not everyone watches the network. I am an avid viewer of the network however. I mean, if one network is going to show reruns of 'The Golden Girls', 'The Nanny', 'The King of Queens', and 'That 70's Show', I'm going to be there with no questions asked, but I digress.
I can honestly say I laugh more each week at this show than most others on network television. Not that I don't love and enjoy them, too, because I do, but 'The Exes' is very special. I really love that it is old school TV. By that, I mean it is taped in front of a live studio audience and in the multi-camera setup. It feels like a show straight out of the late 90s and early 2000s like: 'Friends', 'Will and Grace', or 'Everybody Loves Raymond'. The show is real and authentic.
The hilarious and extremely talented cast all come from previous hit shows that have aired. The show stars Kristen Johnston as Holly,Donald Faison as Phil, Wayne Knight Haskell, David Alan Basche as Stuart, and Kelly Stables as Eden. The chemistry between this group is really incredible. It is fun to watch and you never know who is going to make you laugh more each week. The writing of this show is smart and very sharp and this cast does nothing but take to the next level of greatness.
I don't want to play favorites, but I'm going to. Kristen Johnston steals most scenes for me. I find her insanely hysterical, and I have since her days on '3rd Rock from the Sun'. I can't help but love her; I mean, we do share the same loud, obnoxious laugh after all and, trust me, that is not to be missed. We interact on Twitter occasionally and she's proven to be a genuine, funny broad. She's a real life smartass and one on the show, as well, and we (her fans) wouldn't want her any other way.
The series is ending its third season next week, and this season has been it's best yet. The last 10 episodes of this season, Leah Remini, from 'The King of Queens', has been a recurring guest star and has added a freshness to the show. She plays Stuart's tough loving, but hilarious sister Nicki. I'm not sure if TV Land is thinking about bringing her back full time next season, but they should. Remini has been excellent in her role and really came through in the best way when Johnston had to miss a couple of episodes due to her recent diagnosis of lupus myelitis.
The show has already been renewed for a fourth season set to premiere later in 2014, God willing the summer, and I hope this show continues on for many more to come. It's really hard to put into words how original and wickedly funny the show is, so before the next season premieres take a little time to catch a replay or get caught up on the whole series. I promise you will not regret the decision, and, if you can't laugh at this show, well, you're dead on the inside.
'The Exes' airs Wednesday nights at 9/10 central on TV Land.
Get Top Stories Delivered Weekly
More tntechoracle News Articles
Recent tntechoracle News Articles
Discuss This Article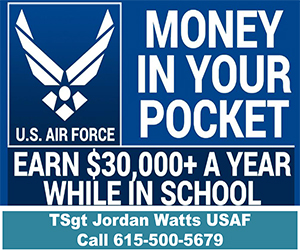 MOST POPULAR TNTECHORACLE
GET TOP STORIES DELIVERED WEEKLY
RECENT TNTECHORACLE CLASSIFIEDS
HOUSING

JOBS

FOR SALE

TUTORS
Tenessee Tech's pre-medicine program prepares undergraduate students for medical schools across the country, where TTU students become leading Chicago ophthalmologists,
LASIK Nashville
doctors and so many other top medical professionals.
TODAY'S PRINT EDITION