Post Classifieds
Justin Timberlake has fans seeing 20/20
By Hannah Benjamin
On March 21, 2013
Idolator. Timberlake's new album is projected to debut at number one on the Billboard 200 with sales of over h
It has been seven years since Justin Timberlake released "FutureSex/Lovesounds", and he has finally returned to making albums. But who's counting?
The multitalented celebrity took a long break to focus on acting when he appeared opposite Mila Kunis in "Friends With Benefits", 2011, and as the founder of Napster in "The Social Network" in 2010. Because I appreciate anything the man does, no one was happier to hear he was returning to the music scene that I was! Timberlake appeared on Saturday Night Live March 9 as both the host and musical guest.
He was officially inducted into the "Five Timers Club" among popular actors like Steve Martin and Tom Hanks. He also announced a US summer tour with Jay-Z where the two are rumored to appear on stage the entire time together.
His album "The 20/20 Experience" dropped this Tuesday and immediately made the number one spot on the iTunes top albums list. "Suit & Tie" and "Mirrors" are the first two singles from the album. While "Suit & Tie" has a newer sound than what we're used to, "Mirrors" sounds more like a classic Timberlake hit we all know and love.
He experiments with all kinds of new sounds on this album, as most artists that take a seven-year hiatus should. The opening track "Pusher Love Girl" is my current favorite and begins with a string orchestra that reminds the listener of a classic Disney movie, until the beat sets in.
The song builds into what may become a summer favorite. While some of the songs sound like late nightclub grinds, "Strawberry Bubblegum", others like "Let the Groove Get In" and "Don't Hold the Wall" experiment with a more tribal sound mixed with some synthesized beats that are catchy, but deviate from JT's classics. "That Girl" is in a category of its own by opening with "JT and the Tennessee Kids" playing a smooth big band ballad, trumpets and all.
When I first listened to it, I was skeptical that this album had been overhyped. However, the more I listened, I became confident that Timberlake knew what he was doing in the studio. He has put out an album that tests the limits and reinvents his image as a mature, savvy, suit wearing, and ladies' man.
There isn't a song on this album that a listener couldn't find the slightest bit catchy. Well done, JT! It's good to have you back.
Get Top Stories Delivered Weekly
More tntechoracle News Articles
Recent tntechoracle News Articles
Discuss This Article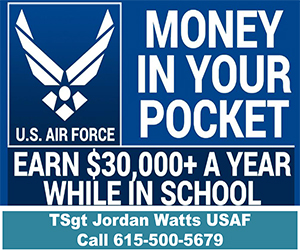 MOST POPULAR TNTECHORACLE
GET TOP STORIES DELIVERED WEEKLY
RECENT TNTECHORACLE CLASSIFIEDS
HOUSING

JOBS

FOR SALE

TUTORS
Tenessee Tech's pre-medicine program prepares undergraduate students for medical schools across the country, where TTU students become leading Chicago ophthalmologists,
LASIK Nashville
doctors and so many other top medical professionals.
TODAY'S PRINT EDITION