Post Classifieds
Up in flames: SAE house destroyed by fire
By Drake Fenlon and Sarah Townsend
On March 28, 2014
Aziz Ansari, 29, began his career has a stand-up comedian in New York in 2001. The Rising Hollywood
Cookeville firefighters responded to a blaze at the former Sigma Alpha Epsilon house Saturday morning.
At around 2:24 a.m., first responders were called to the West Seventh Street house in response to reports of the historic fraternity building being in flames. Despite firefighters battling the blaze for nearly an hour, the house was destroyed.
On Sunday, The Tennessean reported Cookeville City Fire Chief Lt. Chris Westmoreland said a firefighter encountered a shoulder injury, but no other injuries were reported.
No damage to the surrounding properties was reported, but concerns were raised about the fire spreading onto campus and keeping it contained to just the one burning building.
Among those first on the scene was Tech Chief of Police Gay Shepherd.
"The fire department sprayed the S.T.E.M. Center to prevent it from burning due to flying embers," Shepherd said.
Shepherd said that despite the fact the house was a total loss, the majority of the fence enclosing the property was seemingly unaffected.
In 2012, the property the house was on was purchased by Cookeville Regional Medical Center and was slated to become an extension of their parking lot. CRMC had an agreement with the fraternity that the members could stay there until their new house was finished.
"We aren't doing anything until all investigations have been completed. We have no immediate plans," Melahn Finley, CRMC director of marketing and public relation said. "We didn't expect to get the property until mid-May after graduation."
The brothers recently moved into their newly constructed house on West Fifth Street.
"They did move out of the [old] house, I believe, the last day of Spring Break. That Saturday is when they moved most of stuff out of the house," Greek Life Coordinator Katie Williams said.
Senior journalism major Jordan Blair said, "Everyone was supposed to move out but one guy still had all of his stuff in there."
The brother mentioned reportedly lost everything, including his laptop and clothes.
A ribbon-cutting ceremony was scheduled to celebrate the fraternity's new 5,100 square foot brick house on West Fifth Street at 10:45 Saturday morning, but was officially called off by the fraternity due to the incident.
"They went ahead and did the ribbon-cutting that day at noon. It was a scaled-down ceremony," Williams said. "They had some alumni in from Texas and Florida, so they went ahead and showed them around the [new] house."
Despite having the new house, the brothers of SAE are in a current state of cease-and-desist.
Williams explained the initial cease-and-desist order was issued by the University Saturday, directly after the incident. She said the immediately effective order called for a stop to all SAE operations.
"No events with or without alcohol, no philanthropic projects or community service, no intramurals, fundraisers... nothing but chapter meetings with advisors are permitted at this time," Williams said.
Additionally, the national headquarters of the fraternity issued a similar order.
"The fraternity itself did submit a cease-and-desist order," Student Activities Director Mark Ochsenbein said. "We just want to freeze everything in place until we figure out what's going on."
Neither Westlee Walker, SAE chapter social chairman or Chris Wilson, faculty adviser for SAE would agree to comment on the incident or the cease-and-desist order. Ochsenbein said the fraternity's national headquarters advised both members and advisers to decline comment.
Associate Executive Director of Communications at SAE national headquarters Brandon E. Weghorst said the Tech "chapter must suspend its operations or functions while we investigate the matter."
"We don't know anything for fact," Ochsenbein said. "But, we're going to find out."
Ochsenbein said the internal investigation requires each fraternity member to be interviewed by national representatives in order to make sure each member is up to newly adjusted national standards.
To discuss the direction of the fraternity after the incident, a meeting was held Thursday with Williams, Ochsenbein and Wilson. Additionally, Alumni Representative Michael Joyce and Chapter President Harrison Burdge were in attendance.
"[The cease-and-desist order] shouldn't be construed as a punishment," Williams said. "It is just an opportunity to review the facts before something is done, if anything."
As of press time, there have been no arrests in connections to the fire, but the statute of limitations can be held up to seven years, meaning that arrests can be made with forthcoming information about this incident.
In the meantime, State Bomb and Arson Agent Greg Whittaker will begin investigating the possible culprits or causes of the fire.
"There was a party going on, and there were a lot of people there," Major Nathan Honeycutt of the Cookeville Police Department told the Herald-Citizen. "There are a lot of people for us to interview to try to find out what witnesses can tell us about how this fire got started.
"If we can determine it was an arson, obviously we're going to do everything we can to charge somebody accordingly," Honeycutt said. "I think it was obvious to everybody there that it didn't start on its own."
Cookeville Fire Chief Roger Fuqua said the release of any new information could take days.
"All I can say is that it is under investigation and it will be about a week," Fuqua said. "Information leading to an arrest offers up to a $1,000 reward," Chief Shepherd said. "It is anonymous... with the Cookeville-Putnam County Crime-Stoppers."
Get Top Stories Delivered Weekly
More tntechoracle News Articles
Recent tntechoracle News Articles
Discuss This Article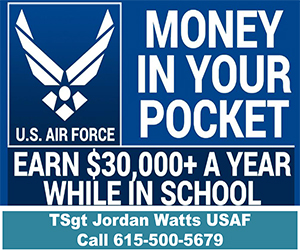 MOST POPULAR TNTECHORACLE
GET TOP STORIES DELIVERED WEEKLY
RECENT TNTECHORACLE CLASSIFIEDS
HOUSING

JOBS

FOR SALE

TUTORS
Tenessee Tech's pre-medicine program prepares undergraduate students for medical schools across the country, where TTU students become leading Chicago ophthalmologists,
LASIK Nashville
doctors and so many other top medical professionals.
TODAY'S PRINT EDITION