Post Classifieds
SGA moves to revive Tech traditions
By Kyle Martin
On November 1, 2012
Tech's "Blizzard" is among the traditions SGA hopes to revive with the Historical Traditions Committee. Photo Services
SGA established the Historical Traditions Committee Tuesday night.
When student senator Caleb Hodges proposed the idea for this committee, it passed with unanimous support from SGA members.
"Our goal is to bring back old tradition and implement new tradition here at Tennessee Tech," Hodges said. "Other large universities are steeped in tradition, and we don't have that one tradition that we consistently do that students, faculty and alumni can rally around."
Hodges said many campus traditions have faded over the years, such as "Shinny-Ninny" and the "Blizzard." These events were based around sport rivalries with other state universities, and over time with growing enrollment and schools changing divisions traditions have become memories.
"We want to bring traditions like that back to Tech," Hodges said. "We want students and upcoming students to have something to looked forward to and get excited about.
"My initial idea was to have a Traditions week which would be a different event every day to remember old traditions, but we don't want to only focus on old traditions. I would like to start some new traditions, so current students can be a part of it."
Many traditions have become such a part of campus that students don't take the time to appreciate the history behind it. For example, The Memorial Gym to many students is the place students take physical education classes, but the building was actually named in honor of our students and alumni who died in WWII.
South Patio has been the main hangout for students since the RUC opened in 1971, although the term "south patio" did not really come into use until the plaza was built in the mid-'80s.
The Main Quad was the original campus, known as Dixie College, and is home to the "Big Oak," the largest tree on the quad predating Dixie College itself. The land was deeded to the state upon the establishment of Tech in 1915.
Since its beginning as Dixie College in 1909, and then to Tennessee Polytechnic Institute in 1916, Tech has grown dramatically. The institute, with 13 faculty members, opened its doors to 19 college students at the start of the 1916-1917 academic year. At the time, Tech's campus consisted of 18 acres of undeveloped land, an administrative building and two dormitories.
Since Tech was established, the university has blossomed from three buildings located on the fringes of a daisy field to an 87-building complex situated on 235 acres. The faculty has grown from the 13 men and women to about 370 today. From the first class of 19 students, Tennessee Tech's enrollment has grown to more than 11,500.
"Though Tech has grown and changed, traditions cannot be forgotten," Hodges said. "There is plenty of history and tradition here. We just want to make sure students know about it. I want our students to have a passion about something other than just academics that we can generally rally around and make our own."
For more information on the Historical Traditions Committee, contact Hodges at calebhodges42@gmail.com.

 
Get Top Stories Delivered Weekly
More tntechoracle News Articles
Recent tntechoracle News Articles
Discuss This Article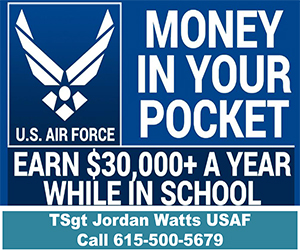 MOST POPULAR TNTECHORACLE
GET TOP STORIES DELIVERED WEEKLY
RECENT TNTECHORACLE CLASSIFIEDS
HOUSING

JOBS

FOR SALE

TUTORS
Tenessee Tech's pre-medicine program prepares undergraduate students for medical schools across the country, where TTU students become leading Chicago ophthalmologists,
LASIK Nashville
doctors and so many other top medical professionals.
TODAY'S PRINT EDITION