Post Classifieds
'Lego Movie' a smash hit for all ages
By Hannah Benjamin
On February 13, 2014
Abdukhalikov
This weekend, 'The Lego Movie" dominated the box office and knocked unexpecting fans off their feet. Most prepared to see a lame kids' movie with heavy product placement.
'The Lego Movie' centers around Emmett, an average workman Lego who is mistaken as the most extraordinary person in the universe and the key to saving all Legos from evil. The film is packed with nonstop laughs and pop culture references for everyone. To say the cast is star studded is an understatement, with talents like Chris Pratt, Elizabeth Banks, Morgan Freeman, and Will Ferrell as lead Legos. Brief voice stints include Will Arnett, Liam Neeson, Nick Offerman, Charlie Day, Channing Tatum, and Jonah Hill (to name a few).
The animation is completely CGI, but is so effective at recreating the limited mobility of Lego figures that some scenes look like stop-motion. The extent to which the animating team strives to create the universe is awe-inspiring, but the action and hilarity of the film don't leave the audience much time to linger on details. From the beginning, the story is captivating with bright colors and jokes and voices older members of the audience will recognize immediately. Cool music pumps throughout the whole film. The especially catchy hit 'Everything is Awesome!' (Tegan and Sara ft. The Lonely Island) will stay with movie-goers for literal days. 'The Lego Movie' takes a blatant stab at materialism and has a deeper storyline about the child in all of us that reveals itself in a subtle, yet effective way. It emphasizes how cool it is to be an individual and do your own thing, because sticking with the status quo isn't always the right thing to do.
Honestly, the most negative thing about the movie was that it seemed to drag on closer to the end of the movie. Some plot points were stretched out and might have been considered unnecessary if the target demographic were not young children and the animation was less captivating. Fortunately, that is not the case.
'The Lego Movie' has fantastic animation, a cool story, good actors, and just as many laughs for grown ups as there are for children. This movie deserves all praise it has received so far and I recommend it to everyone in the mood for a bright and upbeat comedy.
'The Lego Movie' is rated PG for mild action and rude humor.
Get Top Stories Delivered Weekly
More tntechoracle News Articles
Recent tntechoracle News Articles
Discuss This Article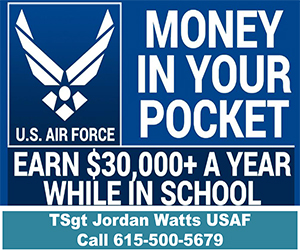 MOST POPULAR TNTECHORACLE
GET TOP STORIES DELIVERED WEEKLY
RECENT TNTECHORACLE CLASSIFIEDS
HOUSING

JOBS

FOR SALE

TUTORS
Tenessee Tech's pre-medicine program prepares undergraduate students for medical schools across the country, where TTU students become leading Chicago ophthalmologists,
LASIK Nashville
doctors and so many other top medical professionals.
TODAY'S PRINT EDITION