Post Classifieds
SAE breaks ground on Greek Row
By Jodi Lawrence
On November 8, 2012
SAE conducts a ground breaking ceremony for their new house, which is the result of an agreement with CRMC. Jodi Lawrence
Sigma Alpha Epsilon broke ground on a new fraternity house on Peachtree Avenue Nov. 4, putting the fraternity on Greek Row.
The new location for the house was chosen because of a deal with Cookeville Regional Medical Center. The lot where the current SAE house sits on Seventh Street was traded for the new lot on Peachtree Avenue that CRMC previously owned.
"When we saw the location of the lot that the hospital wanted to do a signing trade with us for it was a done deal," Harrison Burdge, SAE treasurer, said. "We called our nationals and told them we were moving, and they helped us get it going. We raised $230,000 in two weeks, and that was the start of our money. Right now the plan is to start building in February and to be done by the beginning of October."
The future house, which has been designed to mimic the other buildings at Tech, will have living space for 14 members as well as a full kitchen, chapter room and study room. Currently the house is expected to be valued at $600,000 and will be about 5,200 square feet plus parking space.
Burdge said the money comes strictly from alumni donations. The fraternity has guidelines to follow about how to get the money, but it is up to the fraternity to actually do it.
For at least five years, the Tennessee Delta chapter has been donating $1,200 a month to the alumni association to start the building process.
"We are having great alumni involvement, even all the way from our founding members," Noble Halliburton, current SAE president, said. "We are already 70 percent towards our fundraising goals, and we hope to get the other 30 percent soon."
 
Get Top Stories Delivered Weekly
More tntechoracle News Articles
Recent tntechoracle News Articles
Discuss This Article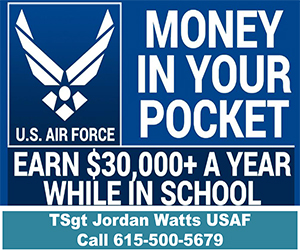 MOST POPULAR TNTECHORACLE
GET TOP STORIES DELIVERED WEEKLY
RECENT TNTECHORACLE CLASSIFIEDS
HOUSING

JOBS

FOR SALE

TUTORS
Tenessee Tech's pre-medicine program prepares undergraduate students for medical schools across the country, where TTU students become leading Chicago ophthalmologists,
LASIK Nashville
doctors and so many other top medical professionals.
TODAY'S PRINT EDITION