Post Classifieds
Student illness on the rise
By Camille Woods
On December 1, 2011
The waiting game. Jennifer Baity (left), a sophomore physical therapy major and Christine Horn (right), a senior multi-disciplinary studies major wait at Health Services.
Studying for finals is not the only thing keeping Tech students confined to their rooms.
Although Health Services usually treats more students closer to finals as they fall ill to cold symptoms and strep throat, a recent outbreak of viruses, is causing more students to visit Health Services said Cynthia Tompkins, assistant director of Health Services.
"We've seen a lot of cold symptoms, people who have strep, and for the past few weeks we have had a stomach virus on campus, too," Tompkins said. "Many of the illnesses are due to viruses but the stress at the end of the semester plays a factor, too."
With the approach of finals, students begin to develop unhealthy eating habits, they don't get enough sleep, and they turn to various methods to keep them awake so they can study longer.
"A lot of getting sick after midterms has to do with playing catch-up if you're already behind," Ashley Thompson, senior human ecology major, said. "I feel that as upperclassmen, we're more stressed because we know what to expect and we seem to have a lot more riding on our finals. The weather plays a role, too, since many people suffer from winter blues around this time."
Health Services said they encourage students to begin studying for finals now to avoid suffering from stress-induced illnesses.
"Students don't need to cram for finals," Tompkins said. "They need to study now to keep from having that stress put on them, and I don't encourage using energy drinks or caffeine to stay awake to study for them."
They also encourage students who are suffering from illnesses not caused by stress, such as a stomach virus, to get plenty of rest and stay hydrated.
"Students need to make sure they're on a clear liquid diet, get as much rest as possible, still go to class if you don't have vomiting or diarrhea and keep hydrated by sipping on clear liquids like Gatorade or Sprite," Tompkins said. "Rest and hydration are the best things you can do since there are no antibiotics that can cure viruses."
Although there are no medications that can cure viruses, Health Services can provide medicine to help relieve symptoms.
For more information or to receive treatment, contact Health Services at (931) 372-3320 or visit their office located on the corner of 7th and Mahler Avenues.
Get Top Stories Delivered Weekly
More tntechoracle News Articles
Recent tntechoracle News Articles
Discuss This Article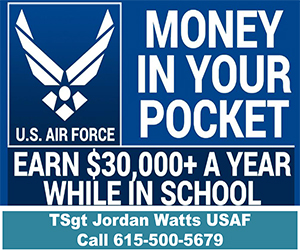 MOST POPULAR TNTECHORACLE
GET TOP STORIES DELIVERED WEEKLY
RECENT TNTECHORACLE CLASSIFIEDS
HOUSING

JOBS

FOR SALE

TUTORS
Tenessee Tech's pre-medicine program prepares undergraduate students for medical schools across the country, where TTU students become leading Chicago ophthalmologists,
LASIK Nashville
doctors and so many other top medical professionals.
TODAY'S PRINT EDITION