Post Classifieds
Tech Village renovations enter second phase
By Jessica Smith
On March 29, 2012
Jim Cobb, the Director of Campus Safety and Environmental Services, discusses the ongoing renovation plans for Tech Village. Casey Woodard
The overhaul of Tech Village is about to enter its second phase, which will require residents to be out of their apartments by the end of May.
Phase two of the renovations is set to begin June 1. Buildings H, J, K, L and M on the Eastern side of Tech Village and L West will undergo full renovations as the next step in the four-phase project. Buildings O, W and X are considered alternates.
"What happens in an alternate is, if the base bid comes in under what our projected target is for the project, we can pick up alternates and add buildings to it," Jack Butler, Facilities and Business Services associate vice president, said.
This is the first set of renovations that the phase two buildings, built in 1967, have undergone.
In 2008, the Tennessee legislature passed a law requiring all university-owned apartments to install sprinkler systems by August 2014.
Interior renovations include new flooring, wiring, added insulation, new windows and doors, updated Frigidaire appliances, added central heating and cooling and the installation of a sprinkler and fire alarm systems.
Exterior changes include new hand rails on the outside stairs, added porch roofs over the stairs, new brick underneath the windows and new light fixtures in front of doors. Some one-bedroom apartments will be conjoined, and some will be wheelchair accessible.
"This needed to happen," Macke said. "We looked at 'do you want to just tear them down and build a new apartment complex?' Then we looked at just gutting them and coming back with all new stuff, and we decided that was a little more cost-effective."
Macke said that rent prices for the one-and-a-half-bedroom apartments will remain the same, but the prices of the one-bedroom and two-bedroom are yet to be determined.
"We haven't figured out the price for the one-bedrooms and two-bedrooms," Macke said."The one-bedroom in phase two is a bigger apartment than a one-bedroom in phase one, so my guess is they'll have to be a little bit more expensive."
The cost for rent will be affected by the bond that Tech is taking out to pay for the renovations.
"We figure our cost based on: we have to take a loan out-a bond-and that bond has to then pay for those apartments," Macke said. "TBR, Tennessee Board of Regents, requires that they pay for themselves when they're set up. So then the bond kind of dictates what your costs are, of what your charges are.
"Now, I hope that they are pretty much in line, but they'll be a little bit more just because they're more square-footage."
Residential Life has notified residents in the phase two buildings to vacate the apartments by May 30, but Tech is accommodating displaced students by offering apartments in Tech Village.
"Anybody who has to move out, they are going to get first dibs on wherever they want to go, whatever space we have available," Macke said.
Phase two is expected to be complete by June 30, 2013 and open by August.
Get Top Stories Delivered Weekly
More tntechoracle News Articles
Recent tntechoracle News Articles
Discuss This Article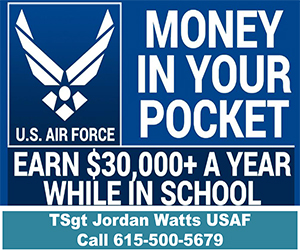 MOST POPULAR TNTECHORACLE
GET TOP STORIES DELIVERED WEEKLY
RECENT TNTECHORACLE CLASSIFIEDS
HOUSING

JOBS

FOR SALE

TUTORS
Tenessee Tech's pre-medicine program prepares undergraduate students for medical schools across the country, where TTU students become leading Chicago ophthalmologists,
LASIK Nashville
doctors and so many other top medical professionals.
TODAY'S PRINT EDITION