tntechoracle Storage
Best Choice Storage
Best Choice Storage
Cookeville, TN 38501
(877) 690-859
Facility Features
24-hour access
Video cameras on site
Email billing available
Rent due on same day each month per lease start
Auto-pay available
$20 security deposit required (refundable)
Insurance available
Homeowners/renters insurance accepted
Cash accepted
Checks accepted
Credit cards accepted (Visa, Mastercard, AMEX, Discover)
Allow 18-wheeler dropoff
Has 18-wheeler alleys
10% military discount (active-duty, reserves, veterans)
10% student discount
10% senior discount
Office Hours
Sun: 8:00 AM - 8:00 PM
Mon: 8:00 AM - 8:00 PM
Tue: 8:00 AM - 8:00 PM
Wed: 8:00 AM - 8:00 PM
Thu: 8:00 AM - 8:00 PM
Fri: 8:00 AM - 8:00 PM
Sat: 8:00 AM - 8:00 PM
Access Hours
Sun: 12:00 AM - 11:59 PM
Mon: 12:00 AM - 11:59 PM
Tue: 12:00 AM - 11:59 PM
Wed: 12:00 AM - 11:59 PM
Thu: 12:00 AM - 11:59 PM
Fri: 12:00 AM - 11:59 PM
Sat: 12:00 AM - 11:59 PM
950 Humble Drive
About Best Choice Storage
If you are looking for a comfortable, reliable storage facility in central Tennessee, look no further than Best Choice Storage. Conveniently located in Cookeville, between Nashville and Knoxville, their secure storage units are available to you 24 hours a day, seven days a week. With personal and commercial storage options and an outdoor area for RV and boat storage, you'll be glad you chose Best Choice Storage. Best Choice Storage is available to meet the demands of customers from all walks of life. Perhaps you are a local business owner looking for a reliable place to store documents or a contractor who needs a convenient location to keep their tools and equipment. Maybe you're a homeowner that wants to store belongings during a move or renovations or a student searching for a space to keep books and other items during the summer break. No matter your particular needs, the self-storage facility at Best Choice Storage is right for you. Best Choice Storage facility has both indoor and outdoor storage options, and units come in a variety of sizes, from 5-by-10 feet up to 10-by-30 feet. Their indoor units allow for temperature and humidity controlled storage, and the outdoor area is large enough to store your RV or boat during the off season. Office hours are by appointment and appointments are available most days from 8 AM to 8 PM. There are also security features including cameras to ensure that your belongings are kept as safe as possible. This secure storage facility offers clean, spacious units through a monthly lease. Discounts are available for 6 and 12 month leases.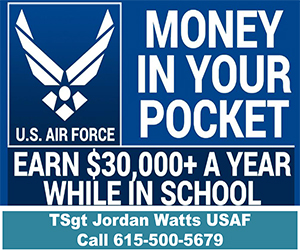 Reserve a Storage Unit for FREE
- Lock in this rate, no credit card required
- No obligation, rentals are month to month
| | | |
| --- | --- | --- |
| Unit Size | Price (per month) | Reserve |
| 10' x 15' | 80.00 | Select |
| 10' x 15' | 95.00 | Select |
| 10' x 20' | 125.00 | Select |
| 10' x 30' | 30.00 | Select |
10' x 15' Unit

- Floor 1

- Outdoor access

$80.00

per month
10' x 15' Unit

- Climate controlled

- Floor 1

- Interior

$95.00

per month
10' x 20' Unit

- Climate controlled

- Floor 1

- Interior

$125.00

per month
10' x 30' Unit

- Vehicles permitted

$30.00

per month
Please enter all your information below to reserve this unit online for FREE.
No obligation to rent. Leasing this space is month-to-month, with no long term commitment. By clicking to reserve this unit, you agree to our Terms Of Service
Tenessee Tech's pre-medicine program prepares undergraduate students for medical schools across the country, where TTU students become leading Chicago ophthalmologists,
LASIK Nashville
doctors and so many other top medical professionals.
TODAY'S PRINT EDITION
https://issuu.com/tntechoracle/docs/oracle_04_09_19
More Self Storage Units In Cookeville
Employers & Housing Providers
Employers can list job opportunities for students
Post a Job
Housing Providers can list available housing
Post Housing
Your new password has been sent to your email!
You just missed it! This listing has been filled.
Post your own housing listing on Uloop and have students reach out to you!

Upload An Image
Please select an image to upload
Note: must be in .png, .gif or .jpg format
OR

Provide URL where image can be downloaded
Note: must be in .png, .gif or .jpg format