Post Classifieds
Tennessee Tech Organized Crime Textbooks
Find the cheapest Organized Crime Textbooks to Rent / Buy. Up to 90% off!
ISBN:1305633717
ISBN13:9781305633711
ISBN:0133571734
ISBN13:9780133571738
ISBN:113304963X
ISBN13:9781133049630
ISBN:0323296068
ISBN13:9780323296069
ISBN:1452203504
ISBN13:9781452203508
ISBN:0205508278
ISBN13:9780205508273
ISBN:0134871359
ISBN13:9780134871356
ISBN:0132457776
ISBN13:9780132457774
ISBN:1449622577
ISBN13:9781449622572
ISBN:0495599662
ISBN13:9780495599661
ISBN:1452290075
ISBN13:9781452290072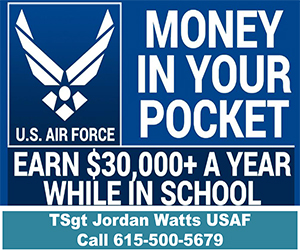 True Crime TEXTBOOKS CATEGORIES
Tenessee Tech's pre-medicine program prepares undergraduate students for medical schools across the country, where TTU students become leading Chicago ophthalmologists,
LASIK Nashville
doctors and so many other top medical professionals.
TODAY'S PRINT EDITION
Tennessee Tech True Crime Textbooks
Buy or rent true crime textbooks with Uloop, and you will have the option of physical or digital true crime textbooks for your classes at Tennessee Tech. There are many different true crime textbooks available on Uloop for tntechoracle students, so browse the list above or search by the ISBN number. The prices of true crime textbook rentals are typically much less expensive than you will find at the college bookstore because they are yours to keep for the duration of your class, then you return them at the end of the course. Uloop is a place you can rent or buy physical or online true crime textbooks for your classes at Tennessee Tech.