Post Classifieds
What's Your Immune System Status?
on August 23, 2018

(NewsUSA)

- Sponsored News - From erratic sleep schedules to not soaping up properly, modern living is rife with ways to compromise a healthy immune system. See where your routine might be leading your immune health off course, plus easy ways to get it back on track.
See full-sized image here.
Get Top Stories Delivered Weekly
Recent tntechoracle News Articles
SGA run-off election today
SGA Presidential Candidates, Kyle Bieze and Emily McDonald, will face-off in a run-off election on Thursday, April 10, from 9 a.m. to 4...
Discuss This Article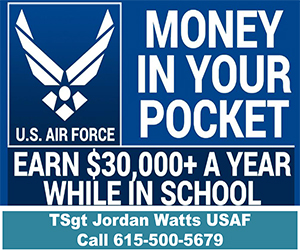 MOST POPULAR TNTECHORACLE
GET TOP STORIES DELIVERED WEEKLY
RECENT TNTECHORACLE CLASSIFIEDS
HOUSING

JOBS

FOR SALE

TUTORS
Tenessee Tech's pre-medicine program prepares undergraduate students for medical schools across the country, where TTU students become leading Chicago ophthalmologists,
LASIK Nashville
doctors and so many other top medical professionals.
TODAY'S PRINT EDITION