Post Classifieds
The Gift That Tops Parents' Holiday Wish Lists May Surprise You
on December 10, 2018

(NewsUSA)

- The one gift that may secretly top most parents' holiday wish lists? Help with paying college costs for their kids.
A whopping 84 percent of parents surveyed said they'd "welcome" contributions to their 529 college savings accounts in lieu of other traditional presents, according to new data from Fidelity Investments. However, only 29 percent had actually asked for such assistance.
What's holding parents back? Well, maybe they still believe in Santa - good luck with that - or maybe they haven't heard about programs like the free online one at Fidelity that lets friends and family easily chip in to lessen the burden.
And quite a burden it is, given that the College Board's Trends in College Pricing 2017 listed the average total annual charges (tuition, fees, room and board) of a private four-year college at $50,900, an in-state public four-year college at $25,290, and an out-of-state public four-year college at $40,940.
See full-sized image here.
Get Top Stories Delivered Weekly
Recent tntechoracle News Articles
SGA run-off election today
SGA Presidential Candidates, Kyle Bieze and Emily McDonald, will face-off in a run-off election on Thursday, April 10, from 9 a.m. to 4...
Discuss This Article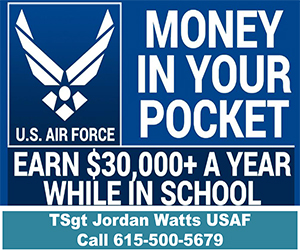 MOST POPULAR TNTECHORACLE
GET TOP STORIES DELIVERED WEEKLY
RECENT TNTECHORACLE CLASSIFIEDS
HOUSING

JOBS

FOR SALE

TUTORS
Tenessee Tech's pre-medicine program prepares undergraduate students for medical schools across the country, where TTU students become leading Chicago ophthalmologists,
LASIK Nashville
doctors and so many other top medical professionals.
TODAY'S PRINT EDITION