Post Classifieds
Why Motorcycling May Be the Answer to Lowering Stress Levels
on January 25, 2019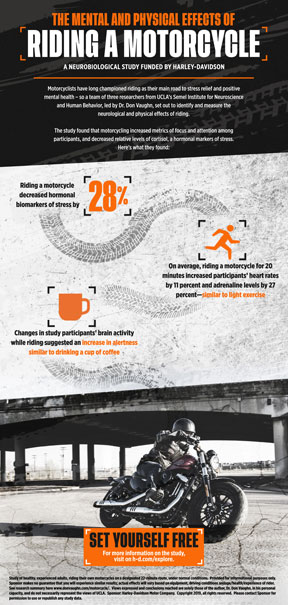 (NewsUSA)

- Turns out motorcyclists may get more than a glorious sense of freedom from riding.
A pioneering new study conducted by researchers at UCLA's Semel Institute for Neuroscience and Human Behavior found that motorcycling can also provide a number of mental and physical benefits. Stress-related hormonal biomarkers decreased by 28 percent among participating riders, to name one thing. And motoring along on the open road for just 20 minutes increased their heart rates an average of 11 percent and their adrenaline levels by 27 percent - similar to light exercise, though a lot more fun - to name another.
Come to think of it, with stress levels on the rise - especially among young adults - anyone looking for that same "glorious sense of freedom" might want to check out the New Rider Course offered at select Harley-Davidson dealers.
See full-sized image here.
Get Top Stories Delivered Weekly
Recent tntechoracle News Articles
SGA run-off election today
SGA Presidential Candidates, Kyle Bieze and Emily McDonald, will face-off in a run-off election on Thursday, April 10, from 9 a.m. to 4...
Discuss This Article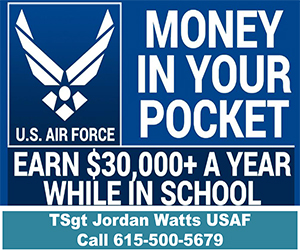 MOST POPULAR TNTECHORACLE
GET TOP STORIES DELIVERED WEEKLY
RECENT TNTECHORACLE CLASSIFIEDS
HOUSING

JOBS

FOR SALE

TUTORS
Tenessee Tech's pre-medicine program prepares undergraduate students for medical schools across the country, where TTU students become leading Chicago ophthalmologists,
LASIK Nashville
doctors and so many other top medical professionals.
TODAY'S PRINT EDITION