Post Classifieds
Weekly Roundup
This week's sports stories at a glance
By Sam Omachonu and Emily Homan
On February 21, 2013
Womens basketball tied for second in division with three games left in regular season

Tech women's basketball team returns from their weekend road trip with a big win and close lose in Ohio Valley play.
The Golden Eagles started the weekend on a strong note with an 84-70 win at Morehead State University Saturday Feb.16. Tech finished the game shooting 50 percent from the field and out rebounding their opponents 43 to 25.
Leading the way for Tech was junior guard Diamond Henderson, who finished with 26 points. Strong contributions from senior guards Jala Harris and LaShay Davis, who finished with 13 and 10 respectively, helped Tech on their way to victory.
Another strong point for the Golden Eagles was sophomore forward T'Keyah Williams, who finished with her second straight double-double on the season. Her 11 points and 13 rebounds effort helped Tech keep deficit large all game.
The second contest took place Monday night against Eastern Kentucky University. Despite strong performances again from Henderson and Williams, who both finished with double digits, the women's team was never able to get ahead after falling behind early. Tech struggled from the field, in comparison to other games, shoot only 37.9 percent.
The loss leaves Tech tied for second place in the Ohio Valley Conference's eastern Division with the Belmont Bruins. In order for the team to capture the number one seed for the conference tournament, they must win their last three remaining games of the season.
"The last three games are very important," reserve junior guard Christina Caddy said. "Playing SEMO and Eastern Kentucky back to back will be tough on us. This is a critical part of the season and these games should put us in the position we need to be in come the OVC Tournament."
The women's Golden Eagles go back on the road next Monday to take on Southeast Missouri State before wrapping up the season with two home games against Easter Kentucky and Morehead State.

Golden Eagle softball at .500 headed into third weekend tournament

The Golden Eagle softball team went even on the weekend, going 2-2 at the Kennesaw State Classic
Tech capitalized on their chances Saturday, beating both Liberty and Mercer. The Golden Eagle offense was strong, finishing the day with 13 runs on 20 hits.
"Saturday we did a good job of not letting the conditions effect us," said sophomore pitcher Taylor Ketchum.
"We are working on staying in the game and not letting outside factors take us out of the game."
The game went back and forth between Tech and Liberty forcing the game into extra innings. The Golden Eagles were able to exploit Liberty's defense, scoring seven runs to win the game in the eighth inning.
"We kept the momentum going into the next game on Saturday," said freshman Madison Taylor. "We were working together and everything was falling into place."
The tides turned for Tech on Sunday however, falling to both Ball State in five innings and host Kennesaw State.
"We got down the first game on Sunday," said first year coach Bonnie Bynum. "In the second game even though we didn't win I thought we played hard and focused. We just didn't get the hits when we needed it."
The team was unable to come back against Kennesaw State and suffered a tough loss with a score 3-0.
"The biggest thing was that we weren't ready to play, so hopefully they will come out this weekend and be ready."
The Golden Eagles return to Tennessee this upcoming weekend at the Frost Classic in Chattanooga. They will play in five games against Northern Kentucky, Niagra, Miami (Ohio), Missouri State, and Ohio.
 
Get Top Stories Delivered Weekly
More tntechoracle News Articles
Recent tntechoracle News Articles
Discuss This Article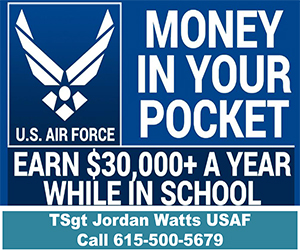 MOST POPULAR TNTECHORACLE
GET TOP STORIES DELIVERED WEEKLY
RECENT TNTECHORACLE CLASSIFIEDS
HOUSING

JOBS

FOR SALE

TUTORS
Tenessee Tech's pre-medicine program prepares undergraduate students for medical schools across the country, where TTU students become leading Chicago ophthalmologists,
LASIK Nashville
doctors and so many other top medical professionals.
TODAY'S PRINT EDITION