Post Classifieds
Henderson Hall renovations near completion
By Jessica Smith
On February 2, 2012
Grace Claudy enters Henderson Hall to meet with her professor. Casey Woodard
The restricted areas in Henderson Hall have been removed and the building is safe for students and faculty use.
While there is still no specified date for classes to resume in Henderson Hall, Paul Semmes, College of Arts and Sciences dean, and Kurt Eisen, Arts and Sciences interim associate dean, said that renovations are extremely close to completion.
"We expect classrooms to come back online, probably one-by-one, over the next few weeks," said Eisen.
Construction is complete, but technological upgrades are still in the works. Computer labs will not be open when classes resume in the building. Technology installation will continue as classes move back into Henderson Hall, but it should not disturb classes in session.
Henderson Hall underwent the most extensive renovations of any building on campus so far, according to Eisen.
Renovations included a roof replacement, the replacement of heating and air conditioning fan coil units throughout the building, installation of a sprinkler system and classroom upgrades. Those who have classes in the building will notice new floors, light fixtures, new furniture, technology upgrades and minimized room capacity to comply with updated fire codes.
An expansion of classroom walls to hide wiring has resulted in smaller rooms. The limited space will mean that some classes may not return to their original locations in Henderson Hall, depending on class size.
"How the building gets utilized will be a little different from previous semesters because all of the classrooms have been configured differently and, in most cases, in seating and capacity," said Eisen.
David Phifer, English major, said he is concerned about the reconfiguration of the classes in Henderson Hall.
"I spent most of my college career in there and now I'm in all of these random buildings," said Phifer. "It sucks because I was used to Henderson, but now I'm not used to anything so it's like starting all over again. It was convenient because all of my classes were in the same building, but now they may not be."
The department chairs will decide what classes will move back into the building.
Get Top Stories Delivered Weekly
More tntechoracle News Articles
Recent tntechoracle News Articles
Discuss This Article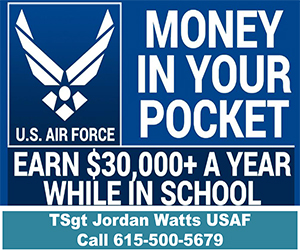 MOST POPULAR TNTECHORACLE
GET TOP STORIES DELIVERED WEEKLY
RECENT TNTECHORACLE CLASSIFIEDS
HOUSING

JOBS

FOR SALE

TUTORS
Tenessee Tech's pre-medicine program prepares undergraduate students for medical schools across the country, where TTU students become leading Chicago ophthalmologists,
LASIK Nashville
doctors and so many other top medical professionals.
TODAY'S PRINT EDITION